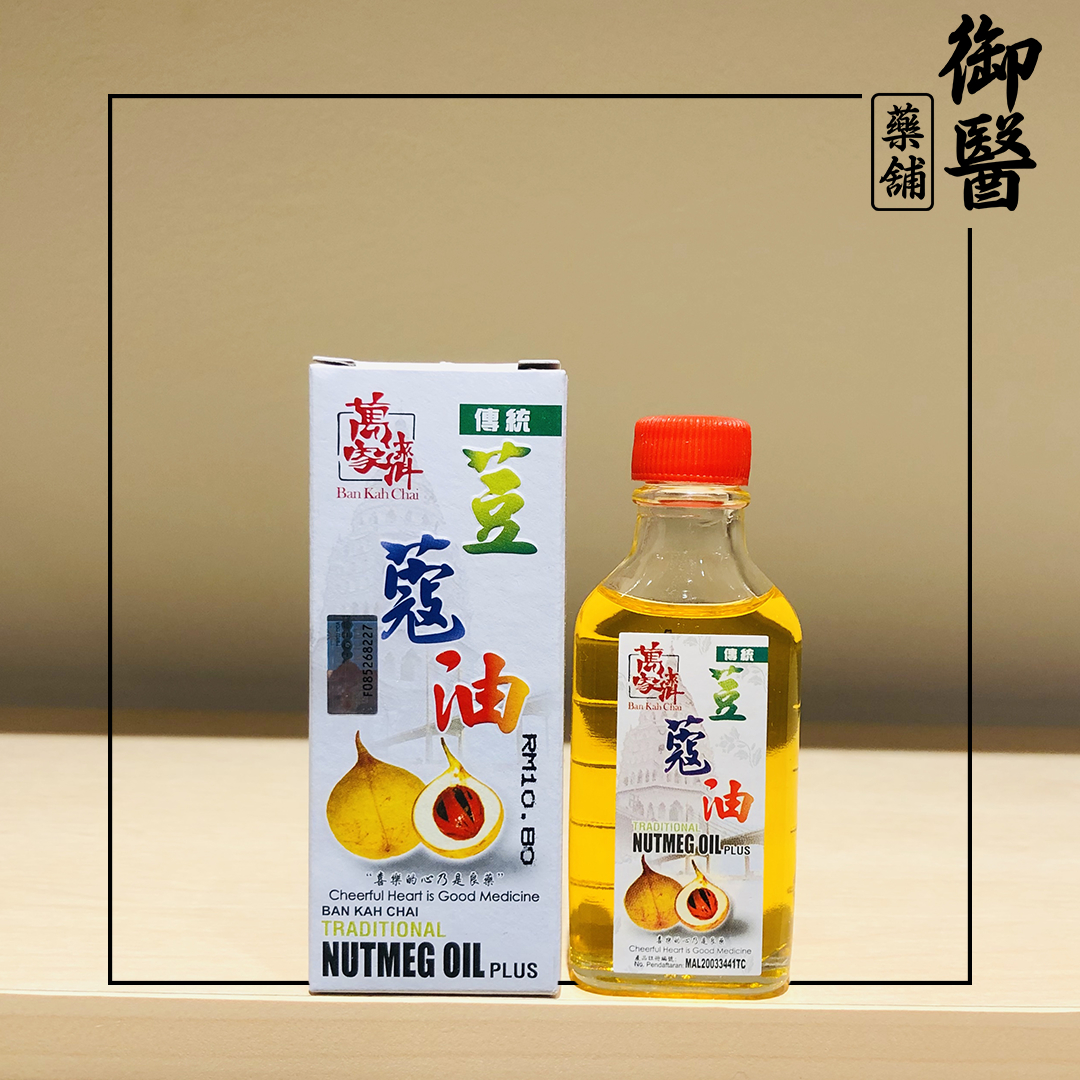 【万家济】荳蔻油 Traditional Nutmeg Oil 30ML
主治:传统上用于头痛,肚腹胀痛,蚊虫叮咬
用法:涂于患处 仅供外用
注意:
此乃传统草药。
如果病状持续,请咨询医生。
请收藏于小孩触摸不到的地方。
避免触及眼睛。
避免直接触及鼻子。
---
Indication:Traditionally used to relief of headache, stomachache, itchiness and insect bite.
Attention:
Traditionally prepared.
Please refer to pharmacist/doctor if symptoms persist.
Keep out of reach of children.
Avoid eye contact.
May cause epilepsy.
Not suitable for use for children below age of 2.
Adult supervision for use.
Avoid applying directly to nose.
Pregnant mother and breast feeding mother: insufficient data for use.
Customer comments
| Author/Date | Rating | Comment |
| --- | --- | --- |